What My Patients are Saying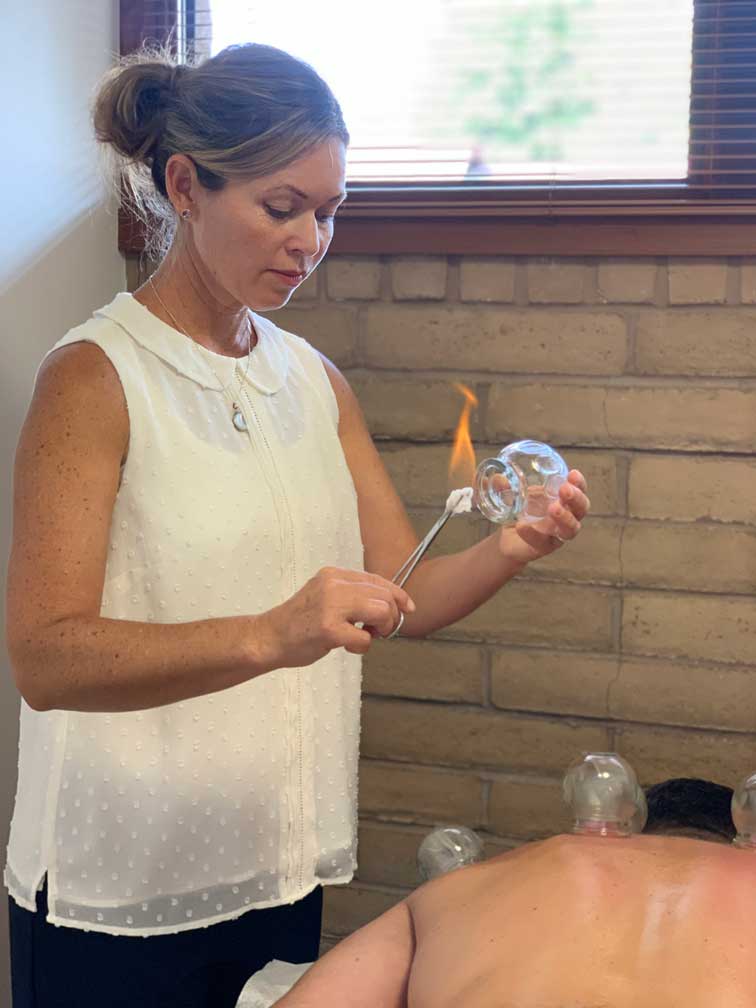 Spring takes the time to uncover your problems and delivers exemplary care with healing hands. She helps me overcome my needle nervousness with a smile and has made profound changes that have endured. I am sincerely grateful and as a fellow health care provider, I am so glad to have her on my team.
I have known Spring for many years. She is a dedicated practitioner. In my internal medicine practice, I do provide acupuncture, but I often need to refer new patients for acupuncture treatments. Spring has been very reliable in providing acupuncture to these patients. They have been very happy with her care and professionalism.
What an awesome place! Spring knows her stuff and she has been helping me so much with muscle recovery and strengthening my immune system. I would highly recommend Spring. She knows what she's doing!
Spring Smith is amazing. She has helped me with many different areas of my health, both in prevention and healing. The office is peaceful and I feel at ease with her treatments. Appointments are easy to arrange and she works with my busy schedule. Spring feels like family, the wise sister you seek out to build you up!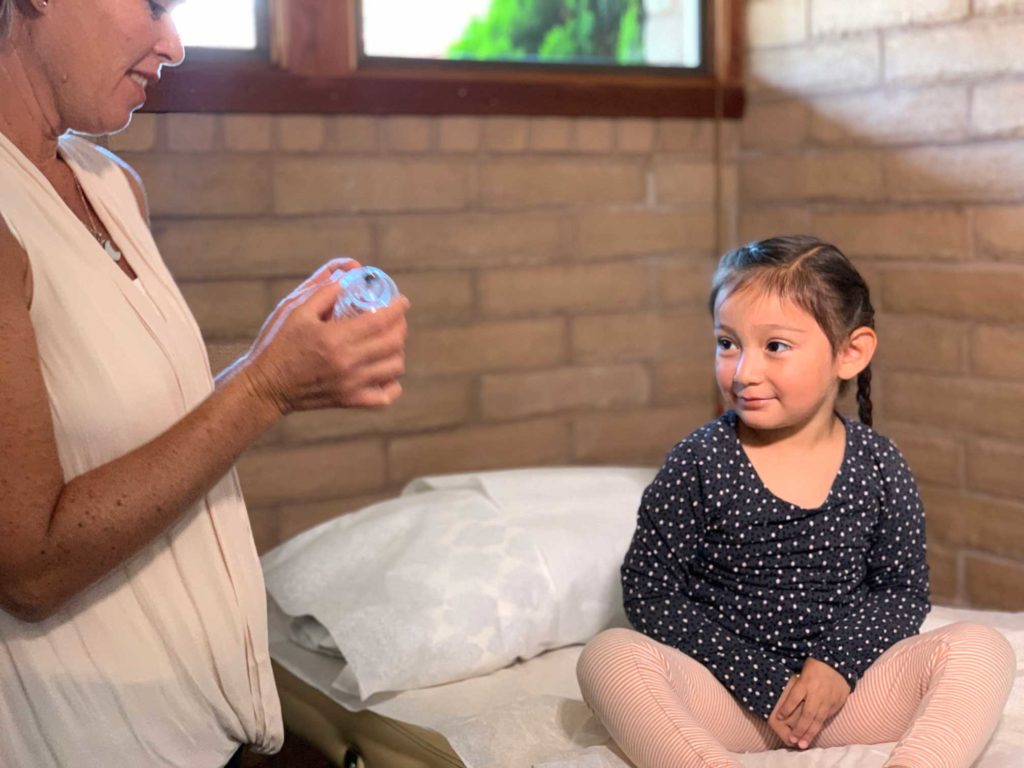 I've been seeing Spring for at least a year now. I can't speak more highly of the results I've been having. For awhile, I was expecting to eventually require a surgical removal of the herniated disc, but after just four sessions, my pain has decreased from a 9-10 down to 0-1 on a daily basis. As an athlete, it's important to me that I take my physical therapy very slow and seriously, and Spring has helped me understand my limitations and encouraged patience throughout this process. From zero physical activity for months, I am now beginning to gain confidence with light running, daily stretching and core work, and 1-3 body weight workouts per week. I have finally been able to start feeling these huge improvements all thanks to Spring Smith's acupuncture!
Spring is an amazing acupuncturist and a wonderful person. I had a a severe sports related hamstring injury and she has helped tremendously with the healing process. She is very kind and professional and her work is of the highest quality. She is very knowledgeable and experienced in the practice of acupuncture and traditional Chinese medicine. She has also helped my mother with general aches and pains.
Out of all the modalities I have tried, yoga, massage, chiropractor & allopathic medicine; acupuncture with Spring Smith is the one thing I can count on to alleviate my acute migraine pain. Years ago, I went through a period of intense anxiety and could not find relief. I found Spring and after a few acupuncture treatments my panic attacks were 100% gone!
I started seeing Spring Smith in 2012 for severe neck and shoulder pain. After my first visit I felt so much relief I became a regular patient. A few hours after my first treatment, a clicking noise I had in my neck was gone. It was like magic! Going into Spring's office is like stepping in to a place of well being. I feel nurtured by her great listening skills. She is very client centered and knows just the right questions to ask to make my treatment exactly what I need. I highly recommend Spring to my friends and family.
Spring's knowledge and understanding of the body-mind, and Eastern medicine are a gift to anyone she treats. Spring is thorough, and present, and when the treatment is over I feel like I am a new person. My body is relaxed and renewed! I would and do recommend her to anyone who asks.
Spring has been my first experience with Acupuncture. I can honestly tell you, she will be the only Acupuncturist I ever see! At a very discouraging time in my life; health wise, Spring brought hope back into my life. I always feel like she has 100% of my best interest at heart. Her passion for truly aiding in my personal best was always apparent, at every visit. I felt my body responded to her treatments, and for that I am forever grateful. I will continue to see her for optimal health benefits.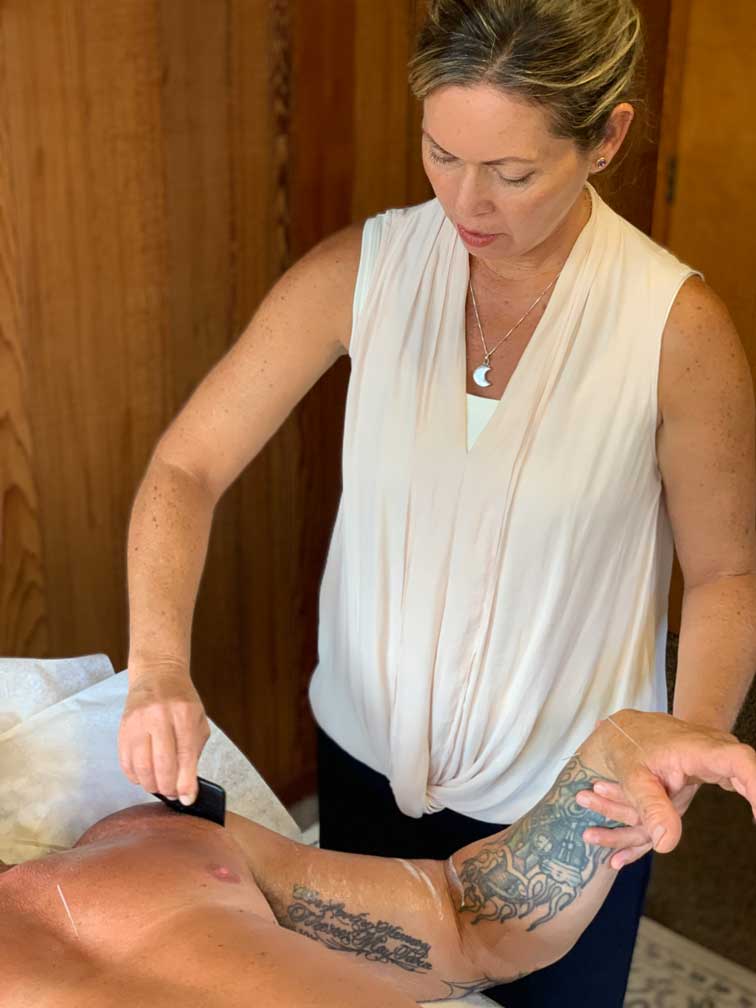 Being in the care of Spring and her magic is so incredibly life enhancing. The moment you walk into her healing space, the treatment has already begun as her energy, openness and positive intentions permeate. Every time I left a treatment I noticed the sun shining brighter in a sky of brighter blue. Her knowledge of her craft, along with her intuition and compassionate mothering nature are a perfect combination to allow for maximum benefit in the experience of acupuncture, Chinese medicine and the holistic healing process.
Feeling stressed out I met Spring and arranged a session. I found her office to be a nice, quiet facility with great ambience. Spring did a thorough interview and began the treatment... Wow, what great hands! I never felt the needle punctures and soon drifted off. Refreshed and relaxed, I Ieft knowing I had met someone who sincerely cares for the well being of her patients. Spring will remain at the top of my list of caregivers!
Spring helped me IMMENSELY after failing backwards off of an 8 foot ladder - truly! In less than one month, at age 55, I was 100% back to normal. Seems like an absolute MIRACLE to me. Thank you Spring!
Spring has helped me so much! I started seeing her for acupuncture to help with stress. When I got pregnant, I had really bad morning sickness and other symptoms. Each treatment helped a lot. I felt better immediately after each treatment. Recently, Spring helped me increase my milk production through targeted acupuncture. Spring is an amazing acupuncturist who is consistently compassionate, caring, professional and thoughtful. She truly cares about her patients. She goes above and beyond to follow up with her patients to see how they are feeling. She has made a huge difference in my life and I most highly recommend her!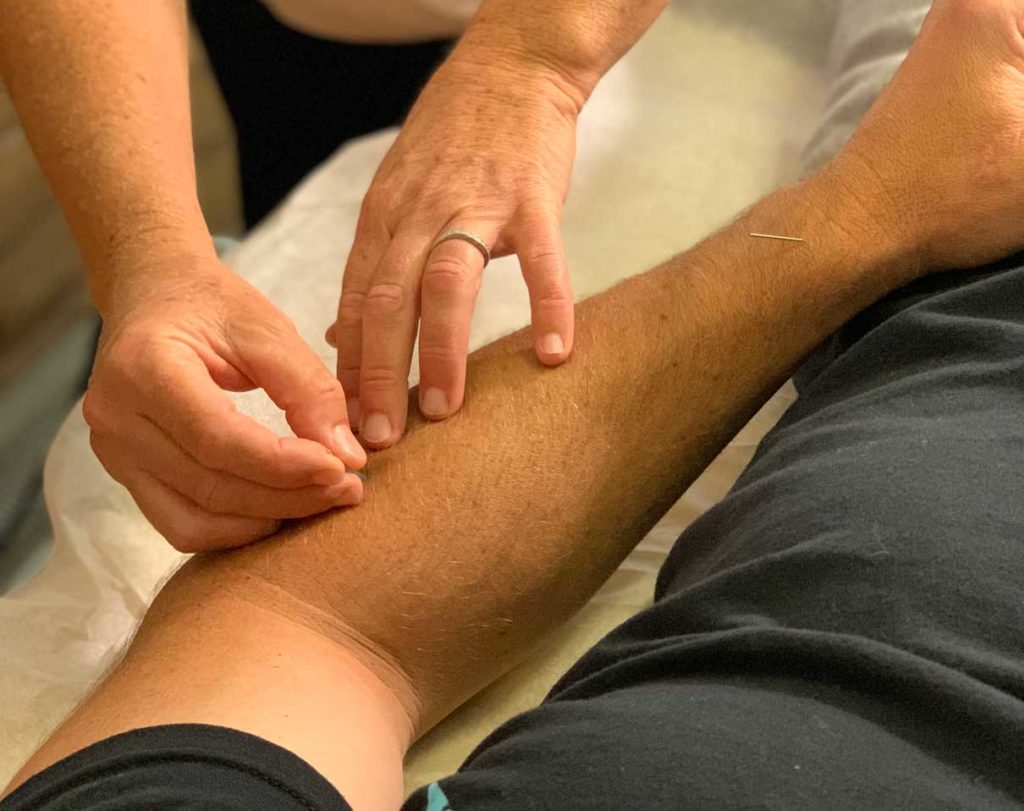 Spring is absolutely a miracle worker! She has a calming energy about her and is so accommodating to my needs. Acupuncture was a last resort for me and it has worked wonders!
Spring was awesome! I came in for lower back pain from a work related injury and she helped me immensely. I'd never dealt with this kind of pain before, and acupuncture is still new to me, so I was naturally skeptical and nervous, but she put my mind at ease. She listened to / addressed each of my concerns before beginning treatment, leading to an overall satisfying/relieving experience.
Spring is an amazing person and therapist. She has an excellent way of customizing treatments and figuring out how to get at the root of the body's problems. Recently with weekly visits with Spring, I recovered from a compression fracture in my spine--I was able to surf again 6 weeks after the accident. Really amazing stuff!!
Spring has been a wonderful support these last few months. We lost our home in the CZU fire and she has been instrumental in helping with the stress and trauma. Her treatments are so healing and she seems to know intuitively what areas need the most work, but she's also great at asking the right questions to help identify those areas. I highly recommend her.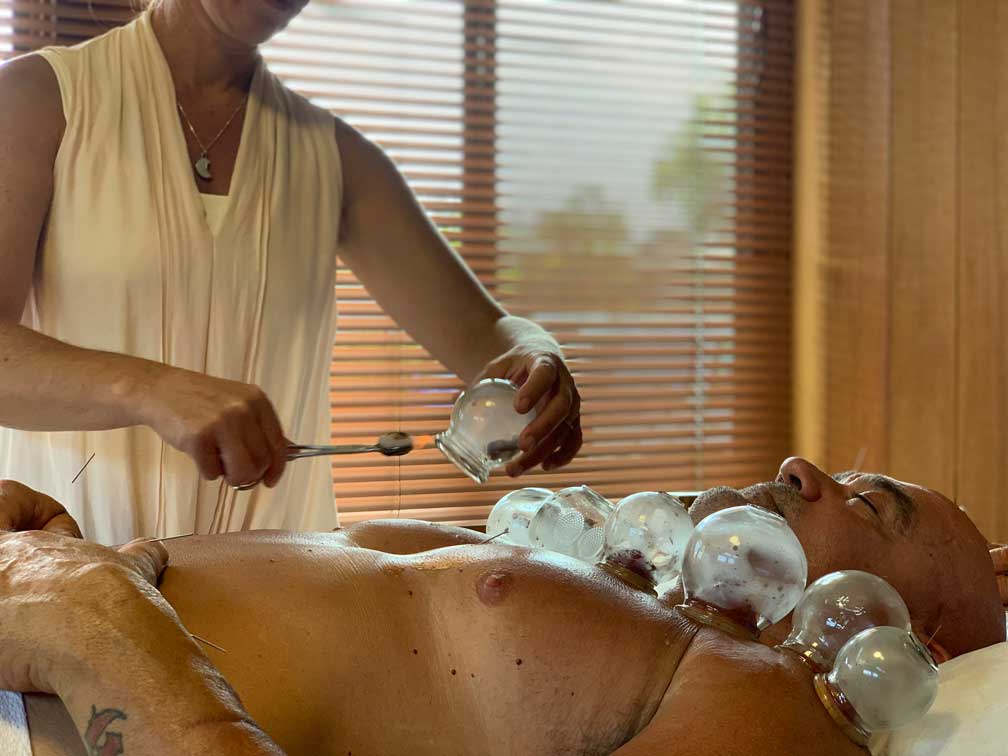 Working with Spring has vastly improved my quality of life. In just a few sessions she has done more for my chronic anxiety than years of therapy and medication. I've referred several friends and family members who are now patients as well. She's truly a miracle worker!
Acupuncture treatments from Spring have changed my life! After giving birth to my second child prolapse issues began to affect me daily. I considered surgery but was told I wasn't a good candidate as I was so young, and the potential side effects too severe. I didn't know what to do, but felt panicked every time I stood and felt the tell tale sensation of things pulling downward. Spring advised a treatment plan of action and I cannot believe what a difference it has made. After several months of twice a week treatments I feel a huge shift in my body - it is healing! Thank you Spring.
Spring is Magic! I had never tried acupuncture before and was definitely skeptical at first. But when I hurt my neck and couldn't move it in any direction for 4 days, I decided to call Spring. When I went In it was absolutely wonderful! I felt so relaxed and felt no pain. The next morning I woke up with at least 50% mobility back! And after 2 sessions my neck was fully Mobile again. I highly recommend Spring for any injury, maintenance, or just relaxing sessions!
I've been going to Spring for acupuncture treatments, and TCM herbal supplement consultations, for several years now. She has helped me to resolve issues ranging from anxiety to digestive issues and even hormonal imbalance. I feel immediate relief following our appointments. Spring has a strong analytical mind and a great amount of compassionate intuition which, combined, make her an excellent healer.
I've been seeing Spring Smith regularly for acupuncture and massage since 2009. She is truly an amazing practitioner and person. Spring is incredibly compassionate and has the most nurturing touch. She is very gentle with her needles and leaves me feeling rejuvenated with each session. My whole family sees Spring Smith for acupuncture. I highly recommend her services!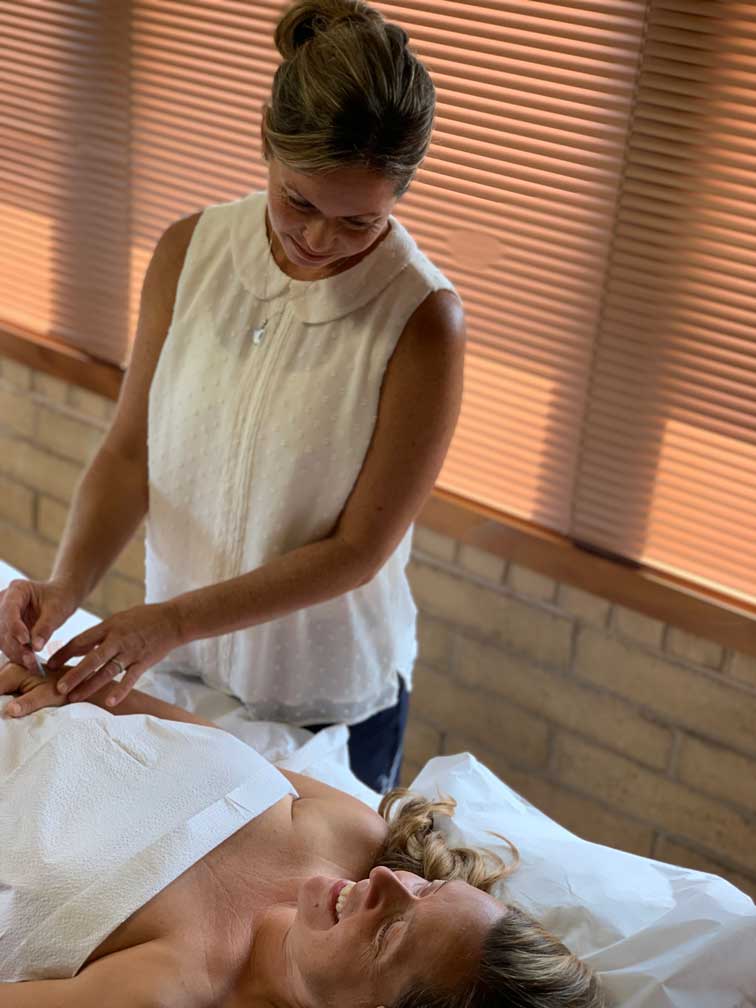 Spring is a medicine treasure...She's always treated our family with compassion, healing skill, and a sharp mind that gets to the bottom of our ills. Spring does an amazing treatment on our little one that he really responds to, bringing healing where needles might not work with such young children. All around great Traditional Chinese Medicine family practitioner. I would and do recommend her to anyone who asks.
Spring is an absolute angel. My session with Spring brought me to other realms, almost as if I was in a dream or a medicine ceremony...A few days after the session, the soreness and the original ailment (for which I came to Spring) were gone! Spring also offered me a couple of health tips, and as I implement them, I realize how right she was. Thank you Spring, for the wonderful suggestions! If you need support with any kind of physical ailment, reach out to Spring
I am so lucky that Spring gave me acupuncture sessions. It has helped me a lot physically and emotionally. She is a person who really listens and understands what you need. Thanks Spring!

Soy muy afortunada de que Spring me de sesiones de acupuntura. Me a ayudado mucho física y emocionalmente... es una persona que realmente escucha y comprende lo que nesecitas. Gracias Spring!
I have been using Traditional Chinese Medicine/acupuncture as my primary health care resource for 30 years. I began seeing Spring in 2008 at the Five Branches Clinic, and followed her when she started her private practice.

Spring is compassionate, caring, and I feel I can tell her anything. She was already an experienced body-worker when she became a TCM practitioner, bringing that wealth of knowledge to her practice.

Acupuncture has helped immensely with the pain from a shoulder injury, and my body was able to completely heal without invasive intervention. I choose Chinese Medicine over Western Medicine because it's more affordable, without the side effects, and it works!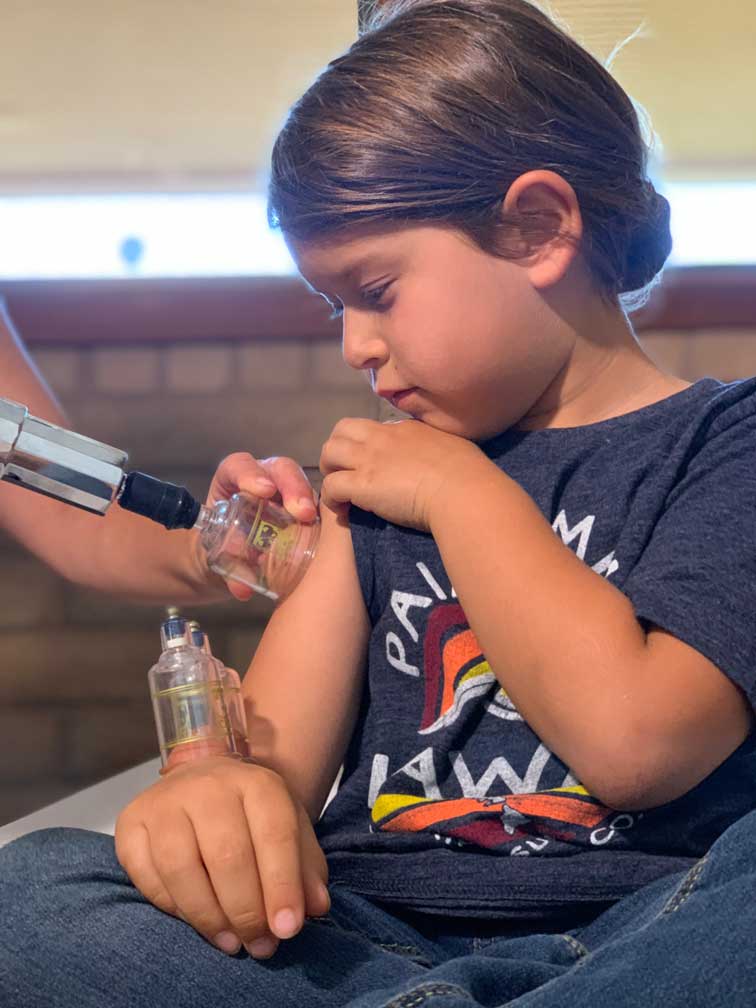 Being in Spring's care for acupuncture is amazing. She is professional and friendly. Her knowledge of cupping and needles is extraordinary. My lower back pain is almost completely gone.
I have been seeing Spring for about four years. I began seeing her for migraine headaches. With her treatments I no longer have migraines and haven't in a very long time. She is currently treating me for stress induced neck pain. After treatment my neck feels relaxed, loose, it's wonderful! I so look forward to my treatments. Spring is very attentive, she listens, asks the right questions, I love her and have referred my family members, friends and co-workers to her.
Spring is an absolute master at her profession. She intently listens to your problems and then works on each of them. She has helped me so much with my pain. I can't say enough to praise her as a person and professional.